Managing Kubernetes is about more than making sure you have enough capacity to run your deployments; it's also about continuously optimizing all the moving pieces to make sure everything is running as cost-effectively as possible. But this "Tetris" game of mixing and matching workloads with available compute resources can be a full-time job.
Spotinst, a DevOps automation provider and Google Cloud Platform (GCP) partner, provides a proactive workload scaling service that anticipates interruptions in excess cloud capacity. By leveraging GCP's Preemptible VMs, Spotinst helps customers eliminate the need to manage infrastructure scaling, reducing costs and operational overhead. In fact, a Spotinst Elastigroup lets you run production-grade container environments on preemptible VMs while saving up to 70% on your compute expenses.
We recently published a tutorial that demonstrates how to configure a Spotinst Elastigroup to manage Google Kubernetes Engine (GKE) cluster workloads, automatically maintaining the availability of the cluster while lowering costs.
The following diagram shows a GKE cluster integrated with an Elastigroup. Once a new deployment is processed, the Elastigroup uses predictive algorithms to ensure it has sufficient resources.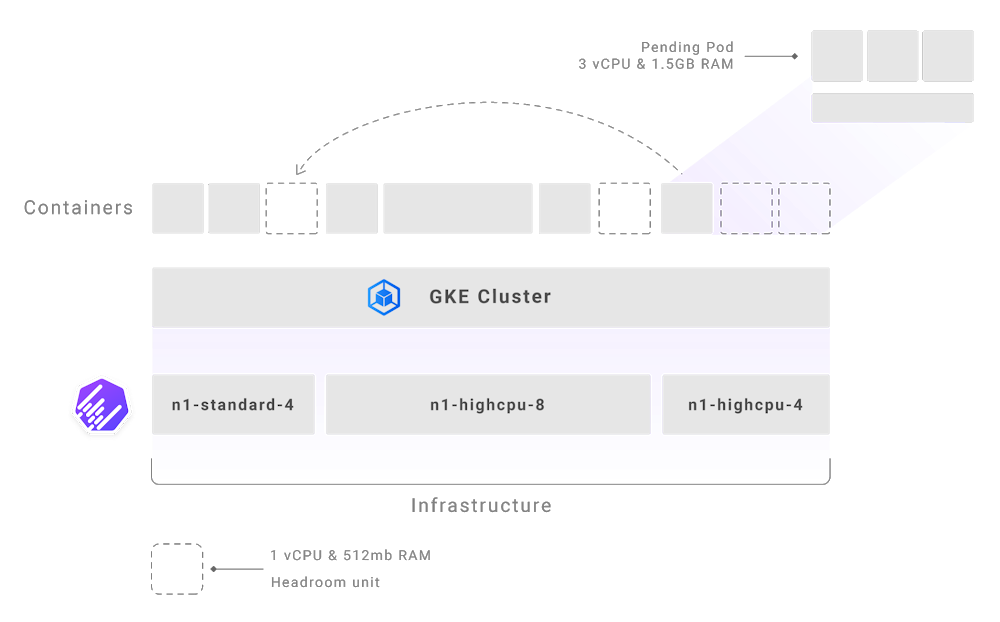 With Spotinst Elastigroup, you can focus on building applications with GKE and not the infrastructure they run on. Get started by visiting the solution page and see a Spotinst Elastigroup in action.
Feed Source: Google Cloud Platform
Article Source: Optimize your Google Kubernetes Engine workloads with Spotinst Elastigroup